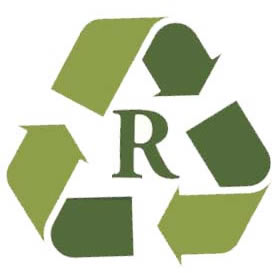 Sri Ramadas Paper Boards Private Ltd., is a manufacturer of Newsprint, Writing & Printing Papers, and MG Kraft Papers. The installed production capacity is 45,000 Tonnes Per Year and the annual sales turn-over is over Rs. 125 crores. The manufacturing unit is located in an area of 45 acres at Jegurupadu Village, Kadiyam Mandal which is 20 Kms away from Rajahmundry town in East Godavari District of Andhra Pradesh. The Administrative Office is located at Rajahmundry.

Sri Ramadas Paper Boards Private Ltd., was established by its visionary Founder and Managing Director Mr. N. Venkata Reddi. The commercial production started in the year 1994 with an initial production capacity of 8 Tonnes per day of Kraft Paper. Presently, the mill has two manufacturing Units – Newsprint/Writing & Printing Paper division and Kraft Paper division. The raw material is 100% Waste paper and the manufacturing process is based on recycling and the process is totally environment friendly. The mill also has a 4 MW Co-Generation Power Plant to supply uninterrupted power and steam to the machines.

In addition to paper manufacture, the mill also has a fully automatic Roll Grinding machine for undertaking precision grinding of all types of rolls, and an imported state of the art Dynamic Balancing machine for dynamic balancing of various types of equipment.